CONSULTING SERVICES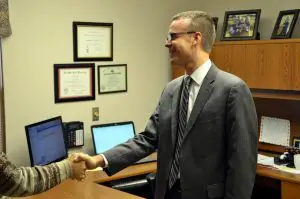 Our consulting services involve suggesting strategies that can help you attain your business objectives and financial goals. It goes beyond looking back at what you have done and where you are now. It is looking ahead at where you want to be someday and what needs to happen now to get there.
Family Business Services
Strategic planning for the family owned business is one of our core strengths. Family business consultation services encompass the life cycle of the family owned business, from startup to eventual transfer or sale to the next generation and/or owner. It involves entity selection, family employee planning opportunities (such as spouse and children), compensation arrangements and benefits, annual tax planning, retirement planning, and succession and estate planning. In addition, there may be other issues that need periodically reviewed within the framework of your current and long-term financial and business goals.
Retirement and Estate Plans
Hand in hand with family business services are the unique opportunities of retirement and estate planning that can be utilized for the successful entrepreneur. We have extensive experience and networking contacts in this arena to assist you. Compliance reporting for retirement plans, plus estate and trust compliance reporting services, are coordinated with your personal banking, insurance, legal, and actuarial professionals.
Business Valuations
Matt Reineck, CPA offers business valuation (appraisal) services and holds a Certified Valuation Analyst (CVA) designation.
Business valuations are most commonly required in conjunction with any of the following situations:
Buy/sell agreements
Succession planning
Charitable contributions
Gifting programs
Estate and gift taxes
The sale of a business
Mergers or acquisitions
Split-ups or spin-offs
Divorce settlement
Partner/dissenting shareholder disputes
The Certified Valuation Analyst (CVA) is the premier accreditation for CPAs who, for many reasons, are uniquely qualified to provide business valuation and related consulting services. As a general rule, CPAs, through their extensive training combined with experience in tax, auditing, accounting and financial analysis, have an excellent background for dealing with the complexities involved in providing valuation services. Few professionals provide the breadth of experience and development the public accounting profession produces, making a CVA the preferred choice in selecting the right valuation professional to serve your needs.
Computer Accounting Consulting
Computer accounting consulting services include an evaluation of accounting software needs, setup of accounting software programs tailored to the business, on-site training services, training seminars, and on-site and off-site supports services.  Matt Reineck, CPA at Paulding and Andrew Bashore, CPA at Van Wert, oversee the training and assistance provided with the accounting software and monitor the resolutions of any bookkeeping questions you may have.
Accounting Software
Accounting software available for businesses include QuickBooks, Quicken, and Sage. Betty Lane and Cheryl Rupert are your Certified QuickBooks Pro Advisor contacts who implement and install software for our business clients. They can offer you guidance on everything from setting up your software to mastering advance features.
Other Consulting Services
Other consulting services include expert witness testimony regarding financial and/or tax information and assistance with business valuation appraisals for the small business.
CPA Contacts for Consulting Services
CPA contacts in Paulding are Matt Reineck, Andy Manz, Shelby Aschliman, and Mike Arend.  In Van Wert, they are Jon Stoller, Andrew Bashore, Gregg Bashore, Gloria Waterman, and Rod Stoller. In Columbus Grove, the CPA contact is Todd Meyer.
Running a business presents many challenges. Our professionals have the expertise to help you in your situation.
Contact us to let us know how we can help you.